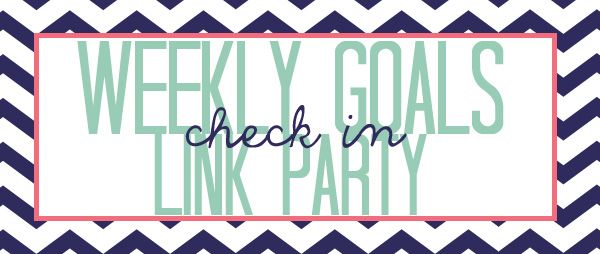 Linking up with
Operation Skinny Jeans
again this week for my weekly goals!
Last week I sat some pretty lofty goals for myself, especially since it was the 4th of July. I didn't exactly complete all of them, but I didn't eat fast food! Which was big for me! I did however have it tonight for dinner, so Thank Jesus that this is a new week! I did drink alcohol, which was against my wishes, but as my BFF said, "I think our forefathers would have wanted you to drink." So I took her advice and down the hatch it went. Even though I didn't complete all my goals, I did complete 5 out of 7 days of the 30 day shred!
So here are my goals for this week:
Goal One
: Finish strong the next 5 days of the 30 day shred level one. I will move onto level 2 on Sunday.
Goal Two
: Drink Water!! I did pretty well last week with eating healthy lunches and working out during the Princess' nap time, which helped with the drinking water thing!
Goal Three: Cook and blog about two healthy meals and recipes! I plan on cooking sausage and peppers this week sometime, as well as something with chicken.
Keep coming back and reading! Follow me on Instagram and
MyFitnessPal
at cdecker0
Hope y'all have a great week! Keep up the work ladies and remember that one bad meal, doesn't equal a bad day.