This is the first day I have been able to sit down and complete a post since last Monday. I have two posts thati never posted from last week due to my craziness. I helped out with VBS last week which took my mornings away, and them decided to have a yard sale Friday and Saturday so I spent all afternoon planning and setting up for that. Needless to say I failed to stick to my meal plan and complete the 30 day shred last week, however, I didn't partake in alcohol from Tuesdsy-Friday so that goal was 99% completed.
On to my new goals for this week. I have 12 days till I go on vacation and I want to feel confident in myself. I feel the best when I am working out and really trying so here's to making the next 12 days great!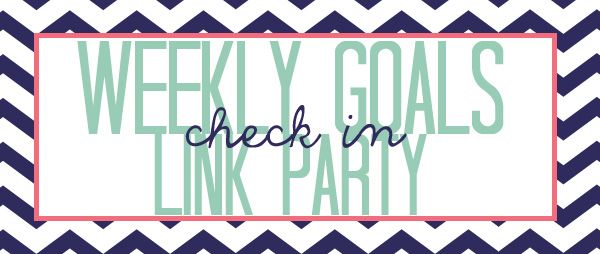 Goal one: Do the 30DS level 1 everyday this week. I would also like to throw in a couple runs of at least 1 mile each time.
Goal two: LOW carb. I read somewhere that doing sometg drastic to jump start your weightloss has actually been proven to be fore effective than losing weight really slowly. I have always had really good luck with eating low carb in the past and now that I'm back to a somewhat normal routine for the next 12 days I feel like I can achieve this.
Goal three: Get my stinking water in!! It is so hard for me to drink my water everyday and I have no idea why. Does anyone have any suggestions? I love water, but I just don't drink very often or much. Help!
As always follow me on Instagram and MyFitnessPal at cdecker0
Follow my blog with Bloglovin