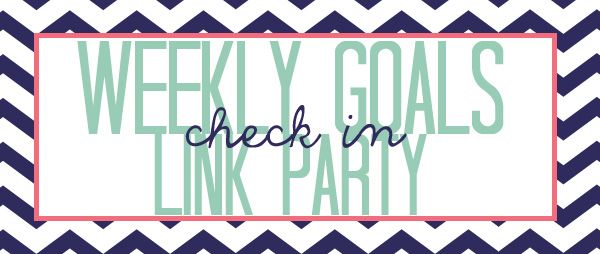 This weekend I ate like a pregnant lady, so I'm over it and moving on!! I was too stressed out last week to post my weekly goals, but this week is a new week and I have 1.5 days left of school!! Can I get a whoo whoo!?! Anyone who is a teacher feels my pain right now. Kids are crazy. I'm crazy. I need a break!!
Anyway, on to my weekly goals.
Goal One
: As part of the 10 week challenge our goal is to TRACK, TRACK, TRACK! That is my main goal! Tracking is huge! Plus I can't decide whether to cancel my weight watchers subscription or not, so this will definitely let me know if I need to keep it or can just track calories with MyFitnessPal.
Goal Two
: I missed out on last weeks mini challenge which was to drink water so that is goal two this week. DRINK, DRINK, DRINK, CHUG, CHUG, CHUG! Less soda and more water!
Goal Three
: Get my house cleaned!! My daughter turns 2 next Monday, and her birthday party is this Saturday so I have to get my house in order.
It's summertime people so let's kick it in gear! It's time to change our lives and feel better about ourselves.