Linking up
Operation Skinny Jeans
to talk about my weekly goals again. But first a recap of last weeks goals.
Goal one was to work out at least four times, which was an epic fail. I have severe allergies and by the time I got home from school every day I thought I was going to die. In hindsight, I guess I should have walked on the treadmill, but the week is over so whatever.
Goal two was to lose 2 lbs. I am happy to report that I BLEW this out of the water!
I lost 6.4 pounds!!
Now I have been sick because of my allergies so since Friday I have pretty much only ate grapes and chicken noodle soup broth, so I expect next week to be totally different.
Goal three was to do something non diet related and give myself a manicure. Again, I have felt like crap all week so I didn't get this done.
I am currently laying in bed typing this because I had to stay home sick, so hopefully these new meds kick this sinus infection to the curb so I can get back to life.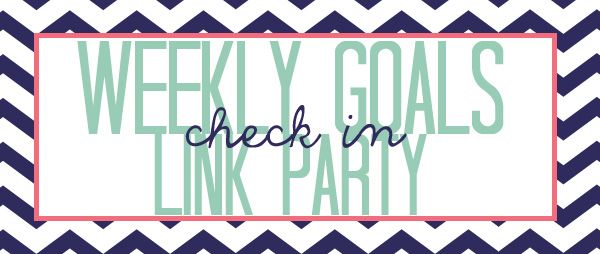 Now for this weeks goals
Goal 1
: Work out at least 4 times. It's currently Tuesday so hopefully I can get this done!!
Goal 2
: Lose two pounds - I want to keep losing two pounds a week for the rest of the 10 week challenge.
Goal 3
: Do my hair daily - that will depend on whether I get better sooner rather than later.
Our challenge this week from the 10 Week Challenge is to find our inspiration. Be looking for my blog about my inspiration coming up later this week!
Stay healthy ya'll and hopefully the weather will start cooperating here in Missouri.